Bookmaker Review: Ladbrokes
Our bookmaker reviews are written by punters, and aim to give you an overview of the good or bad points that each bookie offers relative to the competition.
As always, our overall recommendation is to have as many bookmaker accounts as possible:  they're easy to join and free to open, and having more means you'll be able to capture better prices.
Who is Ladbrokes?
Ladbrokes is a British bookmaking brand whose existence which dates back over 100 years in the UK.  Following the acquisition of Coral in 2015, the controlling company became Ladbrokes Coral Group PLC and is Britain's biggest bookmaker.
Ladbrokes launched in Australia in 2013 and has been notable by their high-volume advertising and brand promotion.  Upon entering Australia, Ladbrokes also acquired local bookmakers Betstar and Bookmaker.com.au
They still own both, yet continue to run the websites as separate brands.
Best of the Best
Ladbrokes offer Best of the Best dividends (the higher of Top Fluc or Best Tote / SP) on selected race meetings.  This is the premier dividend type on the market and guarantees you the best payout of any tote price, official price or fluctuation.
If you're not using Best of the Best whenever you can, you're leaving free money on the table.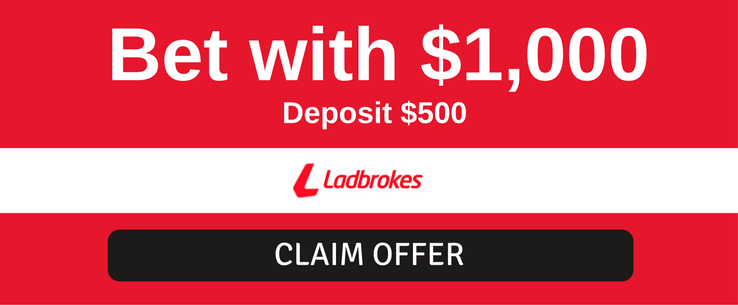 Join Ladbrokes now and receive a free bonus bet of up to $500 when you apply (conditions and state-based restrictions apply).
Account Restriction
Speak to any half-serious punter about Ladbrokes and you'll soon hear about the elephant in the room: account restriction and closure.  As the survey figures below indicate, Ladbrokes have a very poor reputation in this area and are quick to close or limit accounts of anybody who starts to show any level of punting intelligence.
The upshot of this? You might not last long.  But that doesn't mean you shouldn't enjoy the benefits of a Ladbrokes account while it lasts, as there are features which can be advantageous to any punter including a $500 bonus bet.
Odds Boost
Ladbrokes offer at least one Odds Boost every day: add a bet to your betslip and hit the Odds Boost button, and your odds will be rolled up.  Like similar offers from other bookies, it typically involves the adjustment of the market to 100% and the price on your bet being increased accordingly.
Additional boosts are also available on selected events with Odds Boost Extra.
Odds Boost can be a handy feature, particularly when you've missed a higher early price and want to get back close to it.
Promotions
Ladbrokes offer a mountain of promotions and enhanced odds on a range of racing and sports events every week.  The highlight of these is the special increased prices they offer on certain horses most weeks: whilst the max bet may be low, the prices often add a decent amount of value to the bet.
Odds Comparison
Ladbrokes are live on some odds comparison tools. This is important as it holds their prices up to proper scrutiny against competitors, and allows those betting through odds comparison to secure their bets quickly.
The biggest knock on Ladbrokes in this area is their absence from Dynamic Odds. This is a big issue for serious racing punters and one that needs to be rectified.

What the punters think
The Betting and Bookmaking Survey which we ran in March 2017 returned the following results for Ladbrokes.  74% of punters had used Ladbrokes, which ranked them 4th out of 19 bookies in Australia in terms of popularity.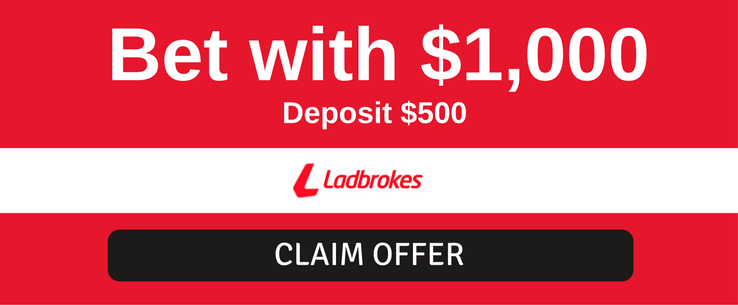 Join Ladbrokes now and receive a free bonus bet of up to $500 when you apply (conditions and state-based restrictions apply).