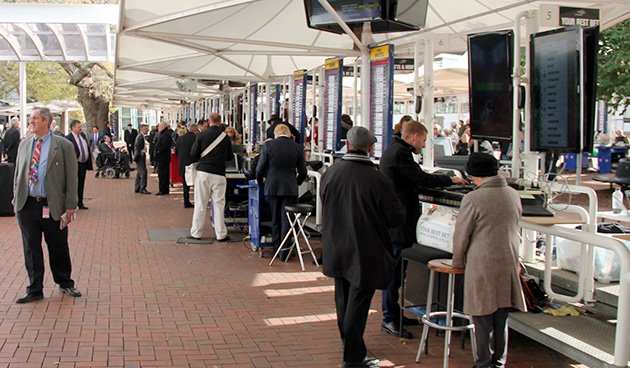 Minimum bet limits were a saviour for many Australian punters. Faced with a situation where bookmakers simply refused to let them on if they had a successful record, they were suddenly free to bet (to the specified limit, anyway) and bookmakers had to accept.
Minimum bet limits for racing are implemented by racing authorities, and are therefore state-based. In Australia, if bookmakers wish to take bets on racing, they are required to sign agreements with racing authorities. Minimum bet limits have been implemented as part of these agreements.
As a result, these limits aren't uniform across all racing nationally. So, what's the situation in each state?
It is important to note that the state-by-state situation applies to racing held within that state, not punters located in that state. So rules implemented by (for example) Racing Victoria apply to ALL punters nationally who are betting on Victorian racing – as opposed to Victorians betting on racing both at home and interstate.
Limits: $2,000 metro racing / $1,000 non-metro racing
Eternal credit belongs to Racing NSW in this area for leading the way and introducing MBLs in 2014.
Bookmakers must accept all bets to win up to the specified amount. The limits apply on raceday, from 9am until the race jumps.
Limits: $2,000 metro racing / $1,000 non-metro racing
Racing Victoria dragged their feet on this issue, lagging a long behind their chief rivals in NSW on punters' rights.
Thankfully they finally saw the light and implemented the limits in late 2016.
The rules mirror those in New South Wales, which keeps things simple.
Limits: $1,000 all racing
Tasmania initially avoided MBLs, worried that bookmakers may abandon their lower-profile product.
However, in early 2017 Tasracing quietly introduced a $1000 state-wide minimum bet limit. That makes it lower than other states, but still a positive for punters.
Limit (To be implemented January 1st 2018): $2,000 metro racing / $1,000 non-metro racing
Queensland also resisted implementing MBLs, but relented in March this year and announced they were on the way. Legislation had to be passed in state parliament, which has been done. They're set to be implemented on January 1st.
No Limit
South Australian racing is yet to implement MBLs. However, Thoroughbred Racing South Australia has indicated that it may be on the horizon. They review their agreements with bookmakers in June every year, and it looks to be on the agenda for June 2018.
No Limit
Western Australia is in a similar situation to South Australia, in that they're yet to implement MBLs, but are considering doing so.
Again, their agreements with bookmakers are reviewed and modified once a year – so next time around, RWWA have indicated they'll address the issue.
So there has been plenty of progress made from the bad old days of five or so years ago. Hopefully, within twelve to eighteen months, racing Australia-wide will be covered by MBLs and punters will be able to get set on everything.
Unfortunately, progress on sports betting has been extremely limited (pardon the pun). With sports other than racing not traditionally linked with betting, it's been a much lower-profile issue, and perhaps not an issue that any particular body sees as it's responsibility to deal with.
When it comes to racing, the state racing bodies have an interest in maximising betting on their products. That's not the case with sporting bodies.
One potential source of progress could be government. Federal and state governments are very concerned with any drift of online betting to overseas bookmakers who aren't licensed in Australia. Betting with overseas operators cannot be monitored effectively, which leads to integrity concerns for sport. It also means no taxes are paid on the activity, which is always something that gets government attention!
In 2016 the Federal Government commissioned a review into the Interactive Gambling Act, largely with the aim of forcing punters to bet with Australian-licensed operators. This review was chaired by Barry O'Farrell, former Premier of New South Wales and now the largely invisible CEO of Racing Australia. Logic dictates that punters will go to offshore bookmakers if they're banned from betting locally, so one of the recommendations of the review was to further investigate the impact of betting restrictions on offshore betting activity.
The Australian Gambling Research Centre undertook this research project earlier this year. The subsequent report to Federal Human Service Minister Alan Tudge has not been made public. Yet.
The battle continues…