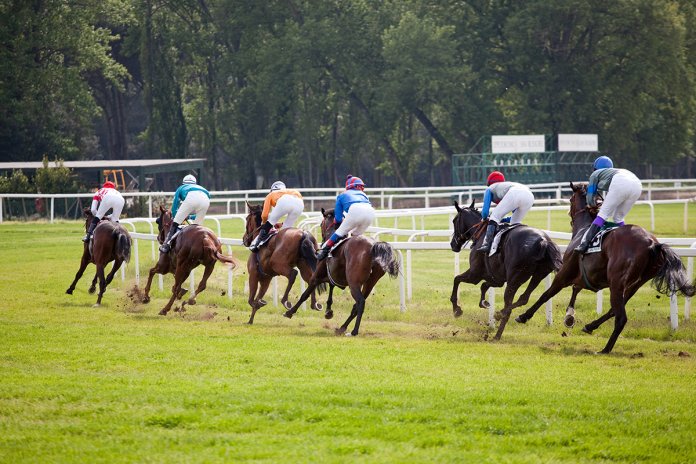 Race reviews: Rosehill, July 29th
Race 1 – Welcome Rydalmere CBC Handicap (1500m)
Note – The well tried D'argento had a nice trail midfield and let down solid enough to win second was Runaway who led at a solid tempo and held on well for second. There was a nice gap to third so I wouldn't be looking to much further back.
Race 2 – ATC Owner Benefits Card (1100m)
Clear The Beach (1st) – Took up the running at a soild tempo with Wide Acclaim being a pest outside of it and was eventually allowed to lead. Entitled to knock up in the straight however swhen straight past Wide Acclaim and held on strongly over the final 100m to fight off the swoopers. At peak fitness and racing well.
Note – Punters got this one right, Favourite saluted and the well supported Difficult To Get flew late to just miss in what was a good run. Wide Acclaim was solid enough into 4th spot. All had there chance to beat the winner however Clear The Beach was just to good
Race 3 – Sydney Spring Carnival On Sale (1400m)
Note – Arbeitsam was very well rated in front and was just too strong, continuing his strong form from last start. The Pharoah was solid in running second although had his chance. Thought Cosmic Engine was good late hitting the line finishing 4th. Insensata just didn't make up the ground today in what was just a fair run.
Race 4 – TAB Highway Plate (1500m)
Note – The well supported Prada Miss sat midfield and wide however won with strong authority and can be followed. Both My Tagoson & Caesar's Ghost hit the line well from back in the field to fill the minor placings. Nic's Vendetta who is always around the mark was very good again and continues to hold his form in these class of races.
Race 5 – #theraces  Handicap (1200m)
Note  – Suspenders just overhauled Slumber Party after he had a good run in transit behind a solid pace set by Slumber Party who boxed on very well. Favourite Faith's Encore jumped awkwardly and cam very wide on the turn and ran on well to fill a place. I'm Imogen never looked a winning chance and looked to race ungenerously around the turn and worked to the line ok late.
Race 6 – Schweppes Handicap (2000m)
Note – Vaucluse Bay won in impressive style by 4 lengths given a very good run by Corey Brown. More Than Fabulous ran second at big odds and was every chance in the run. Will be around the mark if he can find weaker grade. Life O'Brien was pestered in the lead and boxed on solidly to run third and Go Benny ran well again, a drop in class will see it go close next start again.
Race 7 – Winter Challenge (1500m)
Note – Shiraz just got there after a nice run behind the leaders to overrun Classic Unform who fought on very well after leading and kicking strongly. Slightly Sweet should have finished abit closer as she was held up at a critical time. Gold Symphony offered little and was disappointing. I noticed Berry Delicious hitting the line well from well back at big odds, does struggle to win however
Race 8 – ATC Thanks Our Owners Handicap (1350m)
Note – Most Exalted got in done in the Stewards room after receiving severe interference from Wild 'N' Famous who crossed the line first. The winner flew late to the line and is racing in great style for the new stable. Hetty Heights was good from the back running third. Mogador was unlucky and should of finished closer and Embley was also spotted make good late ground.
Race 9 – Tab.com.au Handicap (1500m)
Note – Winner Philosophy got the job done after having a great ran midfield and the runs presenting at the top of the staright. Awoke was second and had every chance to win with similar runs to the winner however just couldn't quite get it done. Huge run by Elouera at $101 hitting the line very well for third. Wahng Wah was spotted making good ground along the fence. Long Time Ago was disappointing as favourite