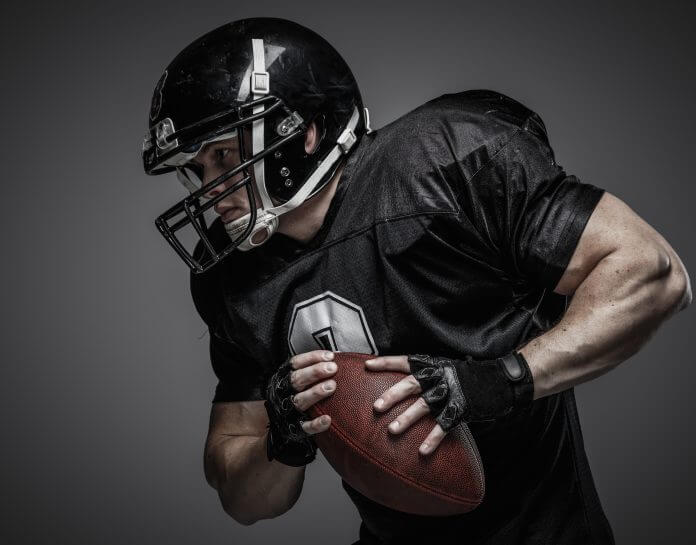 NY Giants -2.5 PHILADELPHIA 41.5
The Giants defense continued to stifle opponents holding the Lions to just six points last week in their 17-6 victory. NY out rushed Detroit 3.6ypr to 2.9ypr and 114 yards to 56 yards. They were out passed by Detroit 6.7yps to 6.2yps and out gained overall in the game 5.5yppl to 4.8yppl. The Giants ran the ball 13 more times while Detroit threw the ball 10 more times to skew the final yards per play numbers. NY was plus two in turnovers, including recovering a fumble in the end zone when the Lions were going in to score, denying Detroit a possible touchdown.
Philadelphia lost at Baltimore 27-26 when their two point conversion failed late in the game instead of kicking the extra point. Philly rushed for 169 yards at 4.4ypr to 151 but 6.3ypr for Baltimore. The Eagles threw for just 3.7yps while Baltimore averaged 5.7yps. Overall, Baltimore out gained Philadelphia 6.0yppl to 4.0yppl. Philadelphia had 27 first downs to just 18 for Baltimore primarily because Philadelphia held the ball for about 13 more minutes.
| | | | | | | | | | | | | |
| --- | --- | --- | --- | --- | --- | --- | --- | --- | --- | --- | --- | --- |
| Team | PF | PA | OFR | YPR | OFP | YPS | YPPL | DFR | DYPR | DFP | DYPS | DYPPL |
| NY Giants | 19 | 18 | 81 | 3.4 | 240 | 6.4 | 5.2 | 90 | 3.6 | 259 | 6.0 | 5.1 |
| | 22 | 22 | 104 | 4.2 | 245 | 6.5 | 5.6 | 106 | 4.2 | 249 | 6.4 | 5.6 |
| Team | PF | PA | OFR | YPR | OFP | YPS | YPPL | DFR | DYPR | DFP | DYPS | DYPPL |
| Philadelphia | 23 | 21 | 113 | 4.2 | 228 | 5.6 | 5.0 | 105 | 4.3 | 239 | 6.8 | 5.8 |
| | 22 | 23 | 104 | 4.2 | 245 | 6.4 | 5.5 | 102 | 4.2 | 257 | 6.7 | 5.7 |
The Giants' offense continues to be well below average. They average just 3.4ypr against teams allowing 4.2ypr, 6.4yps against teams allowing 6.5yps and 5.2yppl against teams allowing 5.6yppl. They also average just 19 points per game against teams giving up 22 points per game. The defense, however, is just the opposite. They allow just 3.6ypr against teams averaging 4.2ypr, 6.0yps against teams averaging 6.4yps and 5.1yppl against teams gaining 5.6yppl. In addition, they are allowing just 18 points per game against teams averaging 22 points per game.
Philadelphia is struggling on offense, particularly throwing the ball, where they average just 5.6yps against teams allowing 6.4yps. That translates to just 5.0yppl against teams allowing 5.5yppl. They actually average 23 points per game against teams allowing 22 points per game but on a yards per play basis they have not performed well. The defense, which started the season so well, is now slightly below average. They allow 4.3ypr against teams averaging 4.2ypr, 6.8yps against teams allowing 6.7yps and 5.8yppl against teams averaging 5.7yppl. They are giving up just 21 points per game against teams scoring 23 points per game primarily because they tend to control the time of possession and limit the amount of time their opponents have the ball.
For the Giants DE Jason Pierre-Paul remains out as is S Nate Behre. CB Janoris Jenkins and LB Jonathan Casillas are questionable.
For the Eagles they get back their RT Lane Johnson, who has been suspended for the last 10 games and is probably their best offensive lineman.
Philadelphia qualifies in a late season home dog situation, which is 144-87-7. My numbers favor Philadelphia by two points and project about 40 points. The Giants have struggled in Philadelphia, going just 2-4 SU & ATS the last six years. This series has also been low scoring in Philly having gone under six straight games now. The Giants have also gone under the total in six straight games now as well as their defense has been playing lights out. For the season they have allowed just one team to score more than 24 points on them. The Giants have played a very heavy home schedule as of late. They have played just two true road games since Oct. 9th, when they went to Green Bay for a Sundaynight game and lost 23-16. Since then they have played six home games, had a bye week, played LA in London and traveled to Cleveland and Pittsburgh three and four weeks ago and lost 24-14 at Pittsburgh. Cleveland is the only team they have scored more than 20 points against on the road this year. Now they get a Philly team who has lost seven of their last eight games. Giants have won eight of their last nine games. While the situation and value seem to lie with Philadelphia there isn't a lot of breathing room to take the dog who isn't winning their games at the end. They have played well at home, defeating Pittsburgh early in the year, the Falcons in the middle of the year and losing late in the game a few weeks ago to Washington so they figure to be in this game. But, since their bye week Philadelphia has allowed 24 or more points in nine of eleven games. They did hold Atlanta to just 15 points so they are more than capable of holding a below average Giants offense in check as well. Philly has also scored at least 21 points in all but one home game this year. They defeated Minnesota 21-10 and at the time Minnesota brought a similar type team to Philadelphia. That was a very good defense and below average offense. They actually gave Minnesota their first loss of the season. There's enough here to see the upset, especially knowing the Giants have just come off of two great games where they defeated division leaders Dallas and Detroit. If ever there was a time a team would be coming in full of themselves, now is the time. If this line were to get to three I could maybe get interested. I'd also like to see the total a little higher before jumping in but the strong leans here are to Philadelphia and the under. PHILADELPHIA 20 NY GIANTS 17 
Members of our NFL package get extensive written previews like this for every game, plus around 5 – 10 bets each week.
There's still time to get involved, with Scott covering the remaining weeks of the regular season plus playoffs, right through to the Super Bowl.  Click here to check it out.